Prototype Nutrition Counseling
 Our program includes:
Initial

nutrition

consultation 
2-4 monthly

nutritional

counseling sessions with a nutrition consultant 
Meal preparation program and shopping list
Food tracking program
Initial baseline measurements
Lifestyle nutrition education
Unlimited access to a nutrition coach via email with questions as we develop your plan
---
You should sign up if you:
Struggle with what to eat
Don't know how much to eat for you
Need accountability when it comes to your

nutrition

Have fitness goals that you aren't reaching
Want to lose weight and feel better
Want to have more energy
Want to increase lean body mass
---
Meet our Head Coach:
Kimi Negrin Ph.D
PROTOTYPE NUTRITION HEAD COACH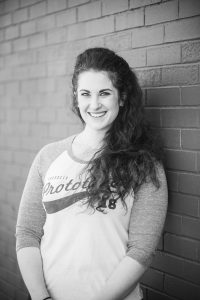 Kimberly Negrin is the newest addition to the CFP team as the Nutrition Director and Head Coach of Prototype Nutrition. She has been committed to nutrition and life coaching for the last 5 years and specializes in physique transformation. From basic lifestyle changes to the extreme performance and physique athletes, her philosophy encompasses a balanced intake approach to nutrition to achieve goals safely and sustainably. She holds a B.S. in Biochemistry, M.S. in Biomedical Science and Ph.D. in Molecular Medicine from UMASS Medical School specializing in metabolism, obesity/Type 2 Diabetes and metabolic dysfunction that occur under high fat/carbohydrate consumption and unhealthy dietary conditions. She is a regionally awarded All-Natural Figure/Bikini competitor and passionate about being an integral piece of an athletes journey to the stage. As a mentor and life coach, she believes that you are simply one positive thought away from creating the life you dream.  With a passion for science and research, Kimberly takes a holistic and scientific approach to health and wellness by providing her clients with the most up-to-date methods to approach dieting for sustainable results and the necessary resources to provoke habitual change to uncover passions, conquer obstacles and to guide you to your best self.
Contact: Kimberly@crossfitprototype.com
---
Prototype Nutrition Coaches:
Jon Collette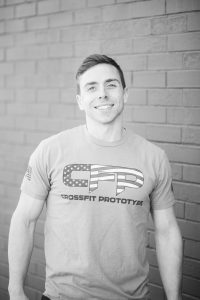 ---
Heather Yeomans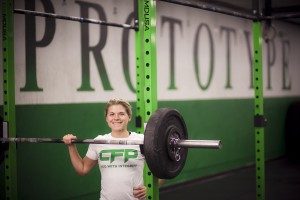 ---
Pricing Information:
Program Options

Weekly meeting 

(total 4 consults w/ coach per month)

Bi-Weekly meeting

(total 2 consults w/ coach per month)

Virtual Program

(weekly e-mail check in's with coach)

Individual Sessions 
$175 per month ($250 non-members)
$115 per month ($185 non-members)
$119 per month ($149 non-members)*
Small Group (2-4 people)
$119 per month per person ($149 non-members)
$79 per month per person ($109 per month non-members)
N/A
*All program require a 3 month commitment
*Any questions please contact Kimberly Negrin at Kimberly@crossfitprototype.com
Contact us for more information and how to get started today!